Abundant Life Assembly of God
We are saving a seat for you!
We want to welcome you to Abundant Life Assembly of God, a church family. No, many of us are not related, but simply drawn here through circumstances in life with a common heart to serve God, serve each other, and serve those around the world through missions.
Come be a part of our family!
We know there are hurting people all over the world. At Abundant Life, we would be honored to join you in prayer for your personal needs. If you would like us to join you in prayer, please click below to send an email to prayer@AbundantLifeAG.org.
Services
We are holding weekly services, consistent with guidelines.
We are currently conducting weekly services in person. Additionally, we are broadcasting live via Facebook and posting after services to our YouTube channel. We encourage you to join us weekly at 10:30 AM on Sunday mornings for our service. We follow COVID guidelines (mask required, social distancing encouraged, hand cleaner available, distance markings, and seating adjustments for distancing).
​
​
Please click here to be taken to our Facebook page.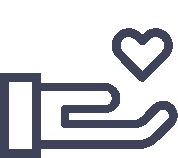 "Whoever is generous to the poor lends to the lord, and he will repay him for his deed." We are so excited to connect with you! Enter your email below to subscribe to our mailing list. This will ensure you are included in our emails regarding church events and schedules.